SFRC 1/2
Identity, Illustration
2022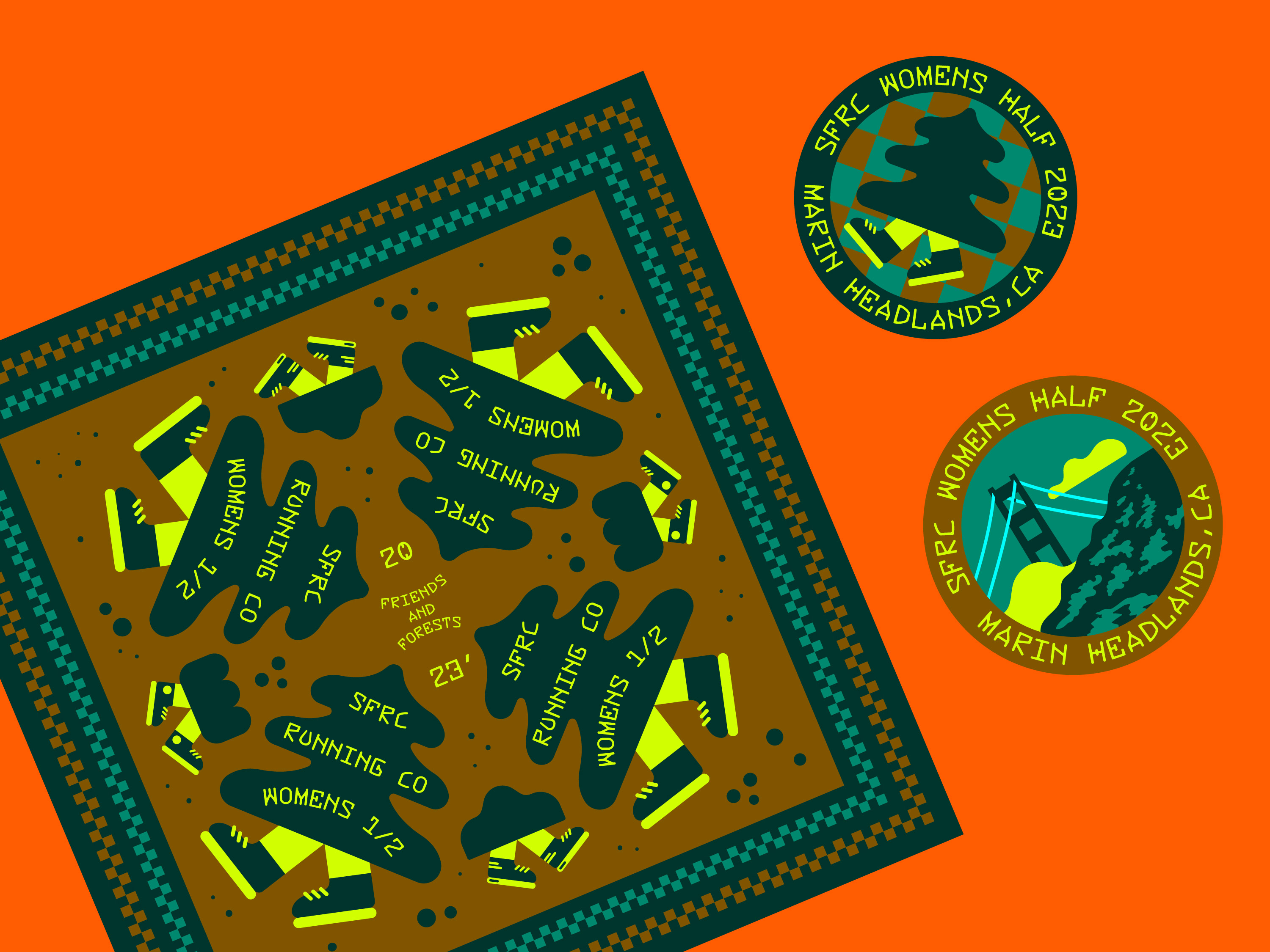 The San Francisco Running Company hosts a Women's Trail Half Marathon once a year through the Marin Highlands. The event is focused on being a relationship-builder with fellow runners through a "race at your pace" attitude, and emphasizes the importance of finding joy in the journey.
Simplified shapes and a saturated color palette pull from the local flora along the race path. Checkerboard patterning is used in a playful manner to downplay the importance of the finish line.
I have the cardiovascular system of a smoker.
Studio: Hybrid
Role: Designer
Creative Direction: Caleb Kozlowski, Olivia Ward
Beth Bakes GF
Identity, Illustration
2022
Friendly, inclusive, and most of all... gluten free. Beth Bakes GF was started in a tiny apartment kitchen as a platform to spread love through baked goods. But word spread quickly about the quality, presentation, and perfect flavors that are hard to come by sans-gluten.
So with an ever-increasing interest in her work, Beth Roberson officially started Beth Bakes GF in 2022. The brand identity is simple and flexible, using a sweets-inspired color palette and softer typeface reminiscent of the expansion found in proving dough.
Illustrative elements (Bread Buddies) add an additional layer of energy and personify the goods offered - making their way onto some brand touchpoints and into your heart.
You can't go wrong with the cinnamon rolls.
(More to come soon!)
network.bio
Identity, Digital
2022-23
network.bio sits at the intersection of healthcare innovation, partnering with institutions across the US to foster relationships within the industry. Their corresponding brand identity is anchored around the forming of new connections between pharmaceutical and health systems.
The primary logomark is designed to represent a new dynamic energy created in the space formed by the connection of 6 healthcare & pharmaceutical pillars. Colors embody the strong-willed, high-contrast energy that the team brings to the table, while the type system injects a modernized academic feel.
See you in the new-era of personalized healthcare.
Studio: Hybrid
Role: Designer
Creative Direction: Caleb Kozlowski

Corners Cafe
Identity, Illustration
2021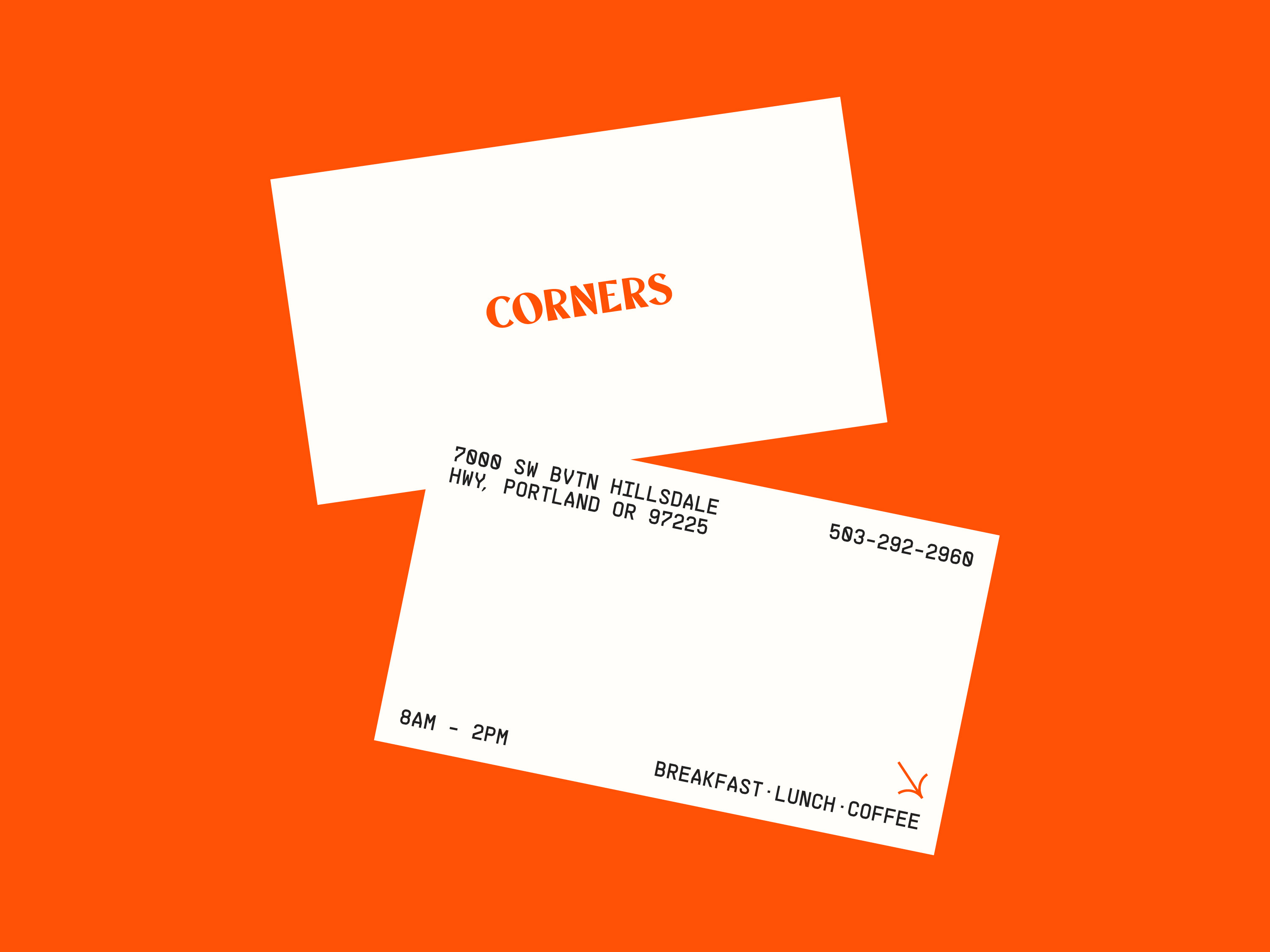 Right on one of Beaverton's most infamous intersections, Six Corners Cafe has provided classic diner breakfasts and lunches, alongside friendly faces and great prices for the last several decades. A self-initiated project to update the Six Corners branding has been in my back pocket for awhile and I finally got around to it.

A custom wordmark plays off the multi-angled geometry of the intersection itself, while a corresponding type system and color palette each reference 1950's diner culture with some modern tweaks.

Leaning into the focus of friends and food, tertiary illustrative elements personify classic diner staples, creating more human-centric & lighthearted brand engagement without feeling immature.

Just get the hashbrowns.
Nike Seoul
Environmental
2020-21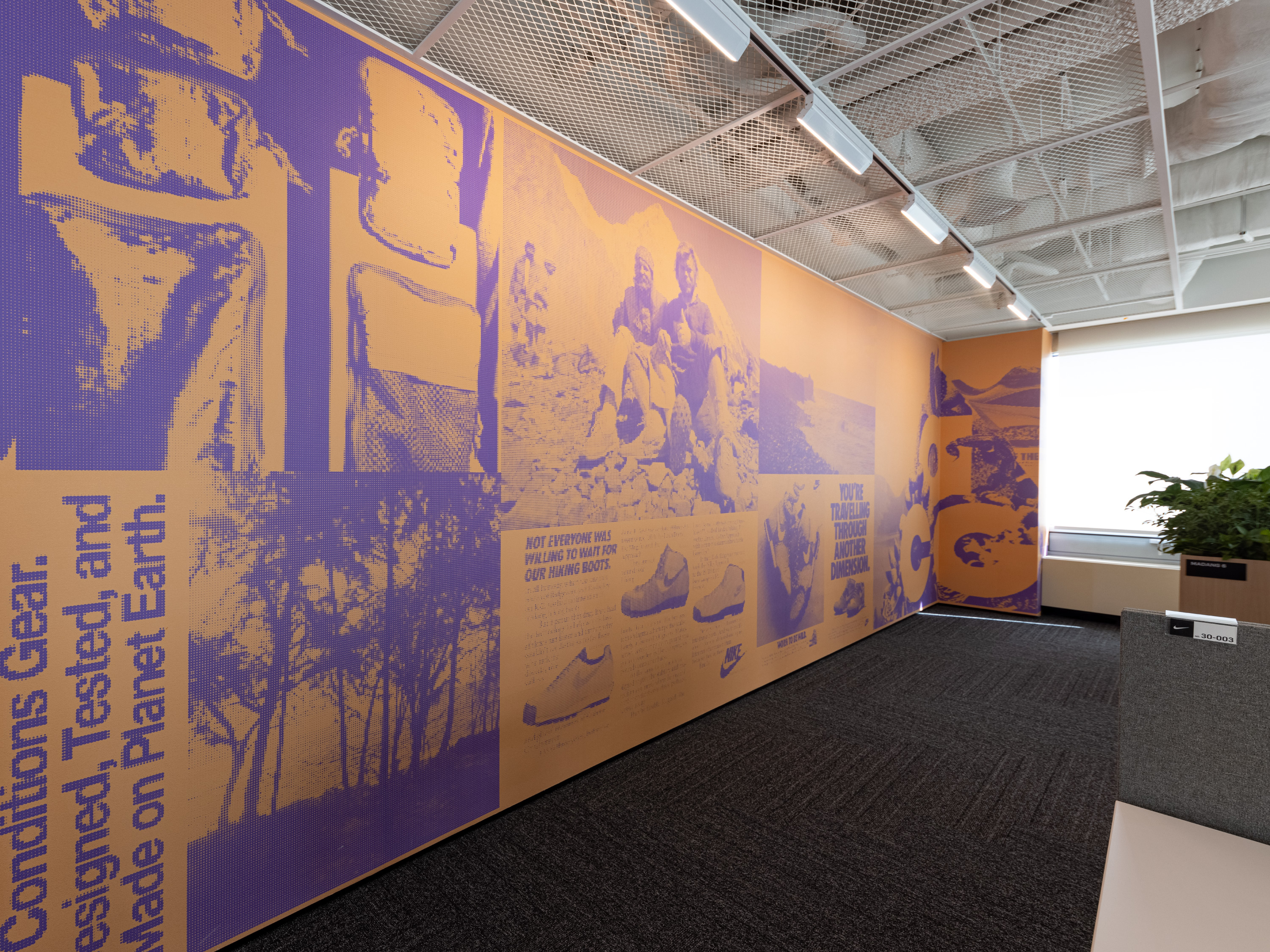 WD+C South Korea space created in partnership with Nike. We designed an environment that focused on the idea of Seoul's unlimited potential, leaning into a visual language centered around disruption, momentum, and reinvention.
The goal was to create an environment that connected its inhabitants to the city of Seoul through a Nike lens, telling familiar stories in unfamiliar formats - fostering engagement through unexpected moments of innovation and inspiration.
How about that neon?
Studio: Big-Giant
Role: Designer
Creative Direction: Jason Bacon