SFRC 1/2
Identity, Illustration
2022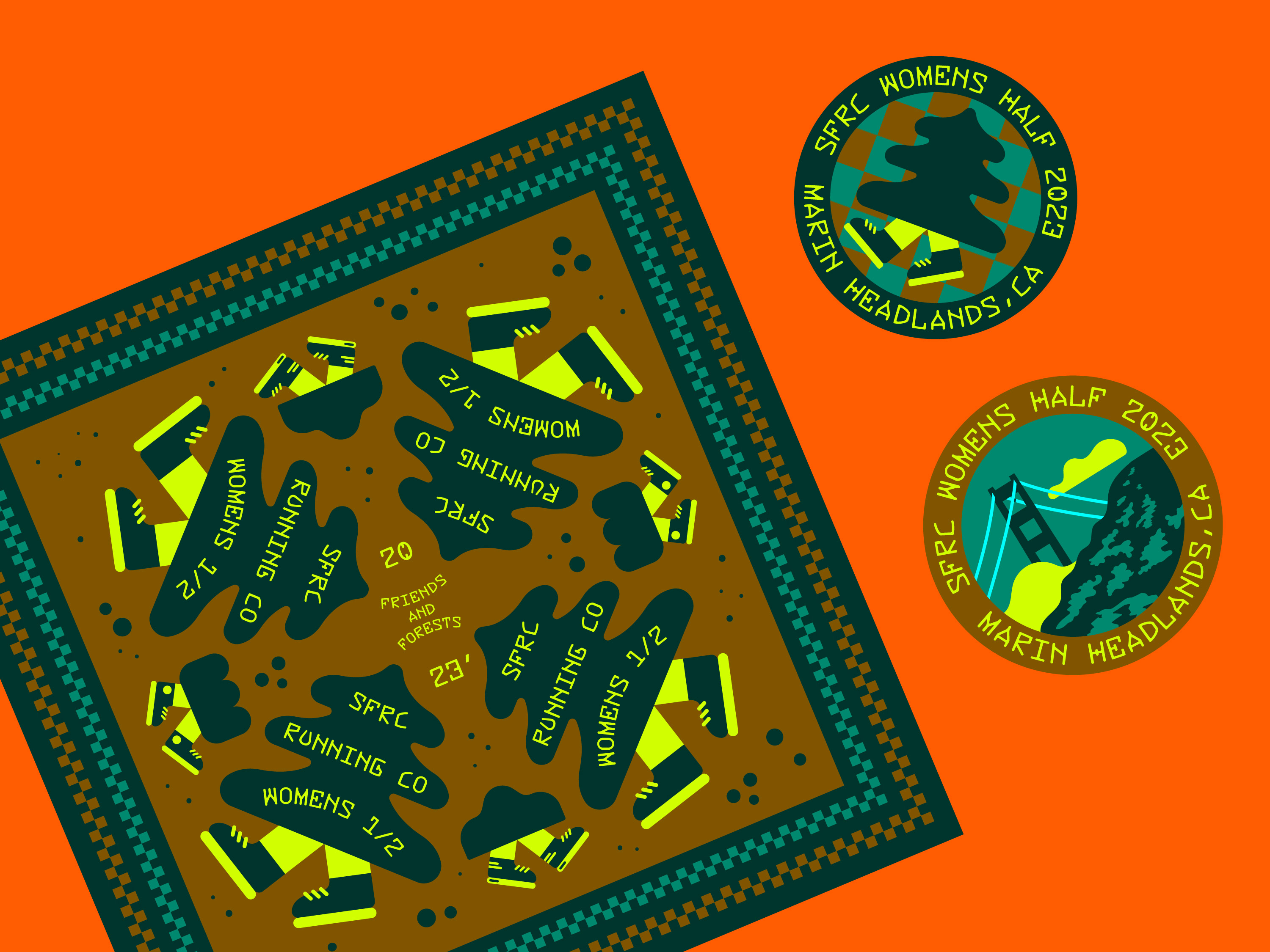 The San Francisco Running Company hosts a Women's Trail Half Marathon once a year through the Marin Highlands. The event is focused on being a relationship-builder with fellow runners through a "race at your pace" attitude, and emphasizes the importance of finding joy in the journey.
Simplified shapes and a saturated color palette pull from the local flora along the race path. Checkerboard patterning is used in a playful manner to downplay the importance of the finish line.
I have the cardiovascular system of a smoker.
Studio: Hybrid
Role: Designer
Creative Direction: Caleb Kozlowski, Olivia Ward