Nike Seoul
Environmental
2020-21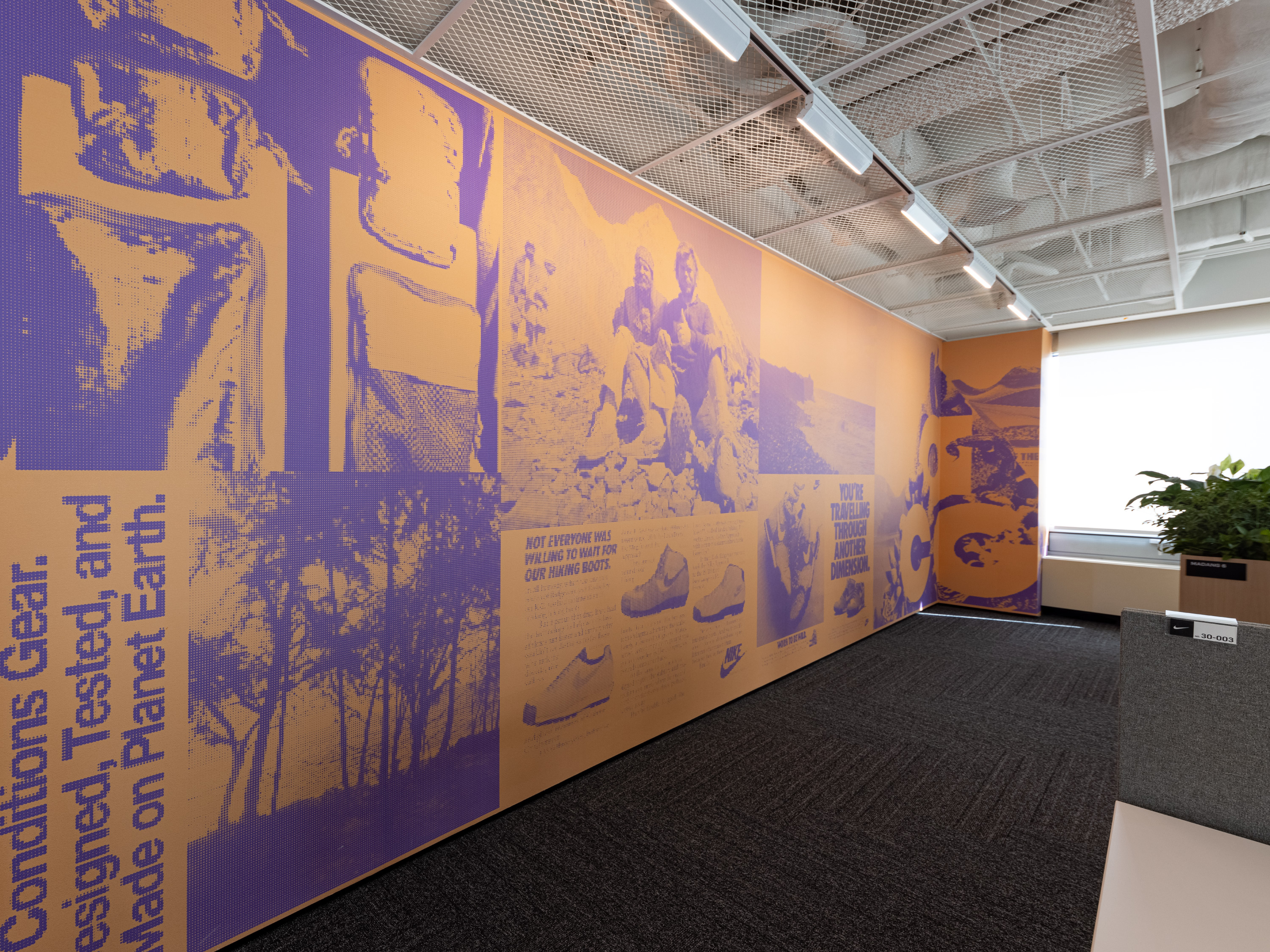 WD+C South Korea space created in partnership with Nike. We designed an environment that focused on the idea of Seoul's unlimited potential, leaning into a visual language centered around disruption, momentum, and reinvention.
The goal was to create an environment that connected its inhabitants to the city of Seoul through a Nike lens, telling familiar stories in unfamiliar formats - fostering engagement through unexpected moments of innovation and inspiration.
How about that neon?
Studio: Big-Giant
Role: Designer
Creative Direction: Jason Bacon